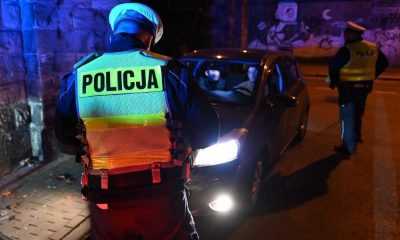 The police reported that in 2022, 1,883 people died in road accidents in Poland.
Poland moved from the end of the EU in terms of road safety to the middle of the list. It was enough to make penalties for drivers more realistic and legal protection for pedestrians
For the first time in history, the number of fatalities has fallen below 2,000. Of course, persons who died 30 days after the accident will also be added  to those who died in accidents – i.e. the full number of deaths will not be known until the end of January. Considering how many deaths are added on average per month, there is a chance that the number of victims will not exceed 1,900 in the end.
Fewer people died in 2022 than in the two pandemic years, when, among others, lockdowns resulted in a significant reduction in traffic on the roads. Because in 2021, 2,245 fatalities were recorded, and in 2020 – 2,491 people.
The police also recorded a lower number of injured people – 24,703 people last year. This is 1,713 fewer injured than in 2021 and 1,760 fewer than in 2020.
Center for Automatic Traffic Surveillance (CANARD) admitted that speed cameras recorded 30 percent fewer speeding offenses by drivers. Drivers slowed down significantly – so there were more chances to avoid accidents, and the consequences of these accidents turned out to be less dramatic.
An improvement was also noted at pedestrian crossings, where fewer people died than in 2021. And compared to the times before the pandemic – the number of pedestrians killed has decreased by 30%. Drivers were forced to approach pedestrian crossings more safely and forced to drive slower caused fewer accidents, according to new law regulations.