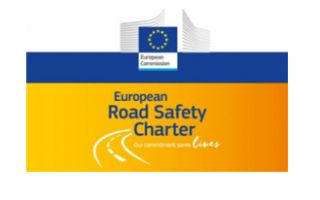 With more than 4,000 signatories supported by the European Commission, the European Road Safety Charter continuously encourages and supports unique, creative commitments to reducing road fatalities. Motor Transport Institute is a contact point – National Relay to ERSC in Poland (one from 27 in all EU) to all our national organisations and partners yet and new companies and associations in the future. We can be reached at: E-mail: erscPL@its.waw.pl or you could contact directly: ERSC-helpdesk@ricardo.com
All corporations and small businesses are welcome to sign up to the European Road Safety Charter. Together, ERSC' members can share their expertise and actions, inspiring and learning from each other.
On November 18, 2021, awards for excellence in road safety will be awarded – Excellence in Road Safety Awards 2021. The competition was addressed to signatories of the Road Safety Charter, and the deadline for submitting applications was September 15, 2021.
As far as MTI was informed there is some Polish ERSC' signatories which submitted their activities for Excellence in Road Safety Awards 2021
Malopolska Rada BRD
Krajowe Centrum Bezpieczeństwa Ruchu Drogowego
Zespół Szkół Samochodowych i Licealnych nr 1
MDRK Marek Różycki
Drogi Mazowsza
PKP Polskie Linie Kolejowe S.A.
Polska Izba Spedycji i Logistyki
Centrum Dzieci i Młodzieży w ITS
Gmina Łomianki
The European Road Safety Charter is calling for more stakeholders to join its existing community of members. Any company, association, local authority, research institution, university or school from any EU member state is welcome to sign a commitment.
More information at www.erscharter.eu